Nikola "IOA" Hendrickx was born in 1982 in Dendermonde, Belgium.
After finishing secondary school, he chose for a military career and went to college at the Royal Military Academy in Brussels, where he graduated in 2006 as an engineer. At this moment he is a project officer at the Defence Staff.

Although he followed a technical direction, drawing and painting have always been a passion to him. During his childhood he went to the art academy for more than ten years, until he was forced to quit due to lack of time. However, it has always been his nature to draw and paint, and very soon he sat back behind the drawing table at home.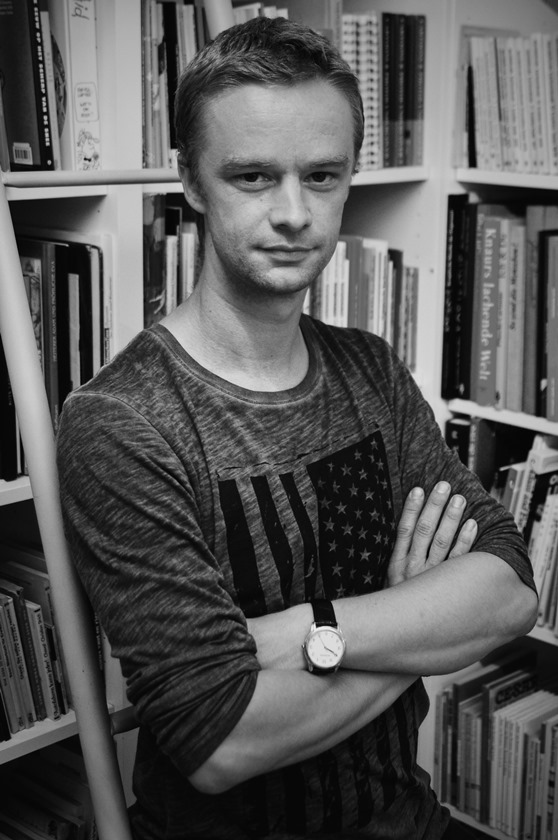 His passion for cartoons started somewhere in 2004, when he participated for the first time in a cartoon contest. Without any result of course, but he never quitted practicing. Only five years later, in 2009, he won his first prize in the Karpik cartoon contest in Poland. Since then, his award list only became larger and larger. He has won prizes in Belgium, Poland, Romania, Syria, France, Slovakia, Italy and China.

Nikola was the in-house cartoonist 2017 of the European Cartoon Center (ECC) in Kruishoutem, Belgium, where he also had his biggest personal exhibition so far. His work makes part of 'Cartoons from Belgium', a travelling collection of 100 cartoons of 10 Belgian cartoonists, initiated by the ECC. The exposition already took place in several European countries, but also in Russia, Argentina and Egypt.

Since 2018, Nikola has put his cartoons aside and started to illustrate children's books.